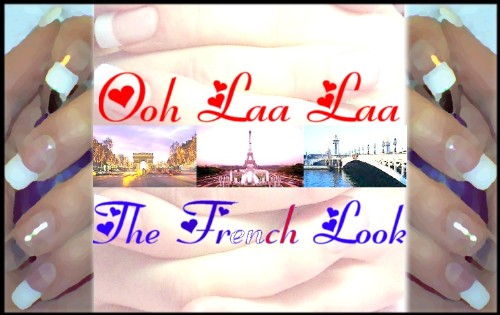 Be a chic missy with a French manicure. Keep it simple or zest it up with art...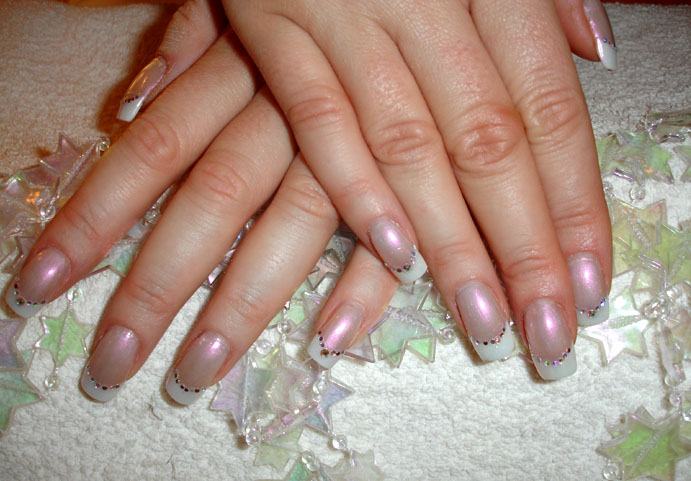 Pearl Bling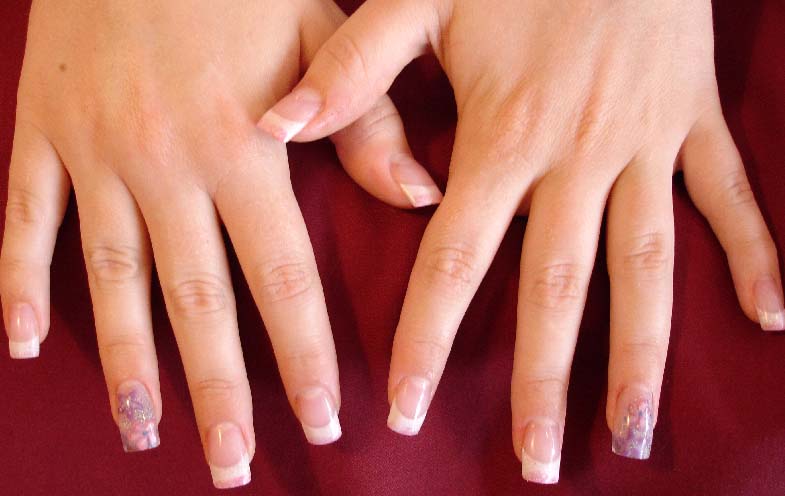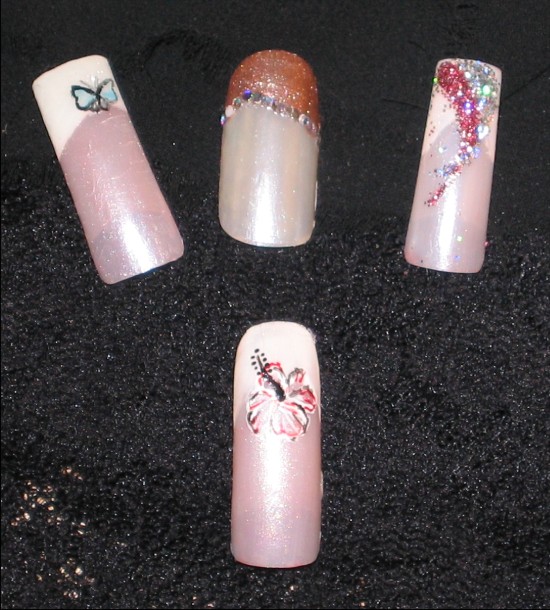 Butterfly French, Gold Glitz French, Glitter Embrace French,
Hibiscus French
These have all been painted with enamels from various collections. Acrylic paints and loose glitter have been used for the nail art.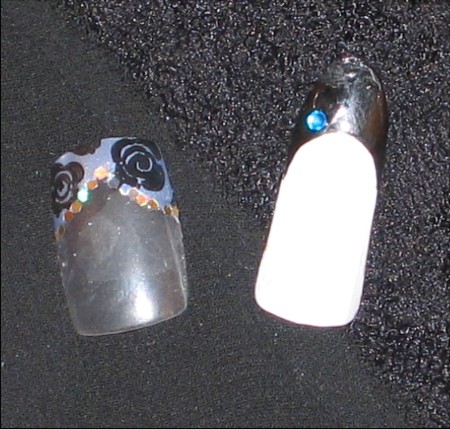 Denim Rose Chevron
Suits You Miss
These have also been done using enamels. The Denim Rose Chevron was used with a blue from the Mien Collection @ M&S, with acrylic painted roses over it and flat rhinestones. The ''Suits You Miss'' was used with Creative Nail Design's "Voodoo" and "Crème Puff" enamels, topped off with a blue rhinestone from All Things Nails.